Institution Name

Indrashil University by Cadila Pharmaceuticals Ltd

Institution Code

Affiliated To

Indrashil University Rajpur Taluka:Kadi Dist: Mehasana Pincode-382740

Accredited By

Institution Type

Private University

Autonomous

No

Established Year

2017

Approved By

UGC

Recognized By

Institution Category

Co-Education

Course Stream

Engineering

Hostel Facility

For Boys, For Girls,

Website Link

College Profile

Indrashil University is located in Dholera, Ahmedabad, Gujarat, India. The university was established in 2017 through the Gujarat Private Universities Act, 2017, which also established P P Savani University, Karnavati University and Swarnim Startup & Innovation University.Established by an Act under the Gujarat Private Universities Act, 2009



Scholarship

No

Contact Details

AJAY SOMAIYA
9924411727 (Mobile),
07949049900 (Phone),
ajay.somaiya@indrashiluniversity.edu.in

Address

Rajpur,
Kadi,
Kadi,
AHMADABAD,
GUJARAT,
india,
382740
DR. RAJIV I. MODI
CHAIRMAN, CADILA PHARMACEUTICALS LTD.
Dr. Rajiv Modi is currently the Chairman and Managing Director of Cadila Pharmaceuticals Ltd., one of India's largest privately held pharmaceutical companies in India, founded by his father Shri IAModi. Upon assuming the leadership of Cadila Pharmaceuticals, Dr. Modi charted a multi-pronged approach for its corporate growth. With a vision to revolutionize the life sciences industry, he has played a pivotal role in establishing a marketing set-up and subsidiaries of the company across the globe.
Dr. Modi's passion to excel in the field of biosciences is reflected in his illustrious educational qualification. A Ph.D. in Biological Science from the University of Michigan, Ann Arbor, USA, Dr. Modi also holds a M.Sc. in Biochemical Engineering from University College, London and a B. Tech. in Chemical Engineering from Indian Institute of Technology (IIT), Mumbai, India.
Being a biotechnologist himself, Dr. Modi follows science and knowledge-driven pursuits earnestly. He foresaw the potential of bio-technology early and played a major role in developing the company's Biotechnology division into a strong Research and Development unit, focusing on new developments and breakthrough innovations.
Apart from being a global leader, Dr. Modi is also an academician. He is a member of many premier institutions like The New York Academy of Sciences, USA; Genetic Society of America; American Society for Microbiology; Industrial Biotechnology Task Force, New Delhi; Technical Panel on Biotechnology, Gujarat; Indian Chemical Engineer, India and TIFAC. He has also been elected as Fellow of Indian National Academy of Engineering, New Delhi - an elite academy with prominent industry leaders, academicians and scientists amongst its Fellows.
Being an entrepreneur, Dr. Modi has actively participated in the 'Make in India' mission and has shown his strong support towards many 'Vibrant Gujarat Summits' through various leadership roles.His vision to see Gujarat emerge as a top business destination led him a nomination to the Steering Committee of Gujarat Chamber of Commerce and Industry. Dr. Modi also took up the Chairmanship of the CII Gujarat State Council and later chaired the CII National Committee on Pharma for the year 2016-17. He is also the Chairman of Board of Governance of the prestigious Indian Institute of Technology (IIT), Guwahati, India.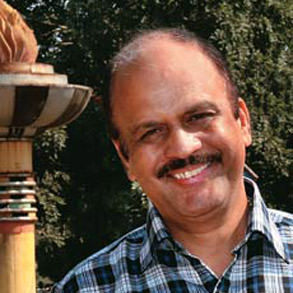 MR. MAHESHWAR S. SAHU
CHAIRMAN, BOARD OF MANAGEMENT, INDRASHIL UNIVERSITY
Mr. MaheshwarSahu obtained a Bachelor's Degree in Electrical Engineering in 1977. He then went on to do a Post-Graduation in 1994 in Development Administration from the University of Birmingham, UK, with focus on Industrial Development and Relocation of Industries.
Mr. Maheshwar has over 23 years of experience in Civil Service and around 15 years of practical experience in various other industries, including having spent close to 5 years serving the Government of India. He served as Joint Secretary at Mahanagar Telephone Nigam Ltd., and then went onto becoming the Government Director. He was a Joint Secretary for Ministry of Environment & Forests and worked in different departments for the Government of Gujarat in various capacities. He was Chairman of the Board of Gujarat State Financial Corporation, followed by obtaining the position of a Director there too subsequently.
He served as Project Director at UNIDO, as an Independent Director of GVFL Ltd., and as an Independent Director of Reliance Industries Ltd.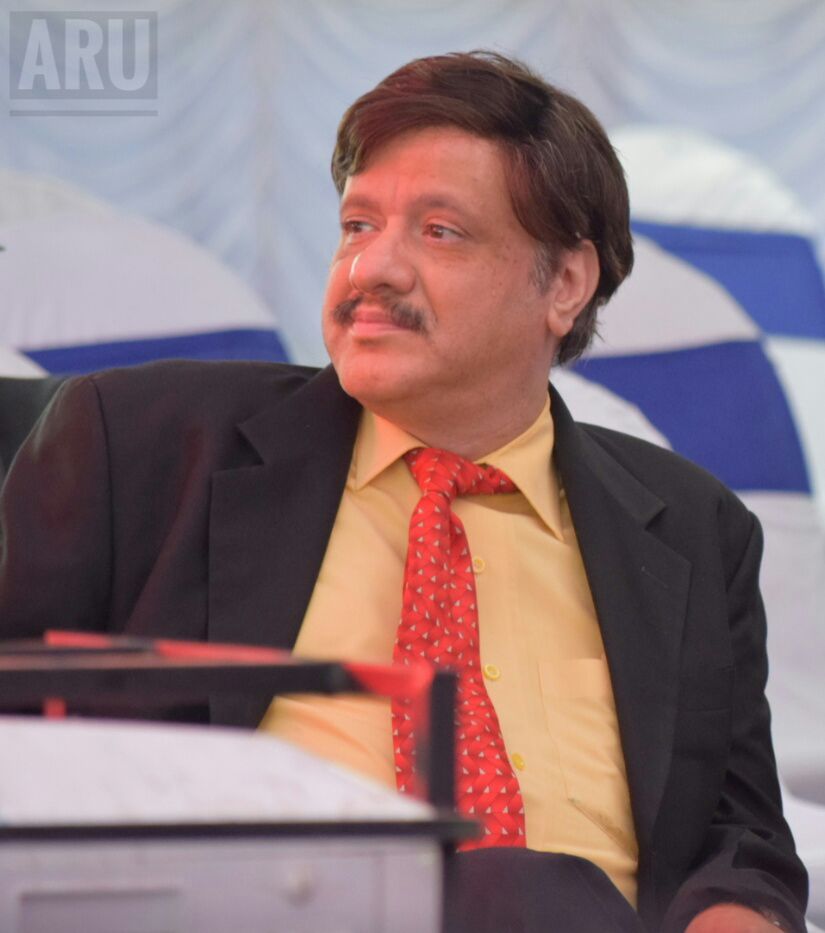 DR. PROF. B.S. NAGENDRA PARASHAR
PROVOST, INDRASHIL UNIVERSITY
Dr. Prof. B.S. Nagendra Parashar, (51) has rich experience of close to 3 decades in Academics, Research and Administration. He worked in BITS, Pilani for more than a decade where he held several key positions as Assistant Dean, Practice School Division; was in charge of Practice School & Placement, Dubai Campus, Editor-in-Chief of Journal etc. He was instrumental in establishing Practice School (internship programme) at BITS, Dubai campus. He worked as Pro-Vice Chancellor at KL University, Guntur where he introduced a highly flexible and transparent academic structure through standardized systems and processes. He also served at GMR Group, GMR Varalakshmi Foundation as Director (Education) / Provost at Vice President level at Rajam, Andhra Pradesh. He was the founder Vice Chancellor for Presidency University, Bengaluru.
Dr. Prof. B.S. Nagendra Parashar has published extensively in renowned journals, served as referee for several National, International Journals and has authored two text books in the area of manufacturing, and various manuals in diverse fields.
Dr. Prof. B.S. Nagendra Parashar joined Indrashil University as Provost on 10th May 2018.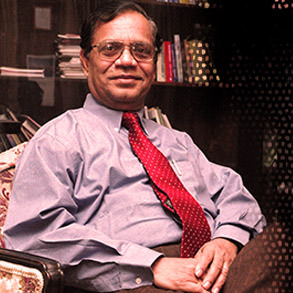 DR. J.S. YADAV,
DIRECTOR (RESEARCH), INDRASHIL UNIVERSITY
Dr. Yadav has obtained his masters in 1972 and doctorate in 1976 from India. He was a Post Doc at Rice University, Houston and UW, Madison in USA for 3½ years. He returned to India and joined in CSIR service in 1981 at National Chemical Laboratory (NCL) Pune. Subsequently he moved to Indian Institute of Chemical Technology (IICT), Hyderabad in 1986. In 1989, he has been elevated as Head of the Department of Organic Chemistry Division (Natural products and synthetic organic chemistry), the largest research group at IICT.
Dr. Yadav while working at CSIR-IICT has excelled in the academics and his outstanding findings have been published in very reputed international journals. To the best of information, he is the only scientist in the entire CSIR and in all disciplines so far, who could publish over 1000 reputed research papers during his career and still going strong.
In fact, this academic zeal of him could attract so many young and enthusiastic and budding researchers to get themselves associated with Dr. Yadav for their PhD degrees and which has brought him an identification and recognition as the human resources person in the field of organic chemistry. And he is also been identified as the best productive chemist of India by an independent Scopus survey
Contact Details

AJAY SOMAIYA
9924411727 (Mobile),
07949049900 (Phone),
ajay.somaiya@indrashiluniversity.edu.in
| | | | |
| --- | --- | --- | --- |
| Bachelor of Technology | Mechanical Engineering | 4 Years | ₹ 98000 |
| Bachelor of Technology | Computer Science & Engineering | 4 Years | ₹ 98000 |
| Bachelor of Technology | Chemical Engineering | 4 Years | ₹ 98000 |
| Bachelor of Science (Hons) | Chemistry | 3 Years | ₹ 40000 |
| Bachelor of Science (Hons) | Bio-Sciences | 3 Years | ₹ 40000 |
| Master of Science | Microbiology | 2 Years | ₹ 70000 |
| Master of Science | Chemistry | 2 Years | ₹ 70000 |
| Post Graduate Diploma in Business Analytics | Management | 2 Years | ₹ 165000 |
| Bachelor of Commerce(Hons.) | Capital Market | 3 Years | ₹ 30000 |
List of Recruiters
CADILA
CPL BIOLOGICALS
Karnavati Engineering Ltd
IRM Energy
PAERBIRD TECH
Websys INFOTECH
Apollo
RATNAMANI METALS & TUBES LTD
JEKSON

JIO
nyusoft Solutons IIP.........More
STEP 1: PREPARE DOCUMENTS
For all:
SSC(10th) Examination Mark-Sheet
HSC(12th) Examination Mark-Sheet
GUJCET -2018 Mark-Sheet (Must Require GUJCET - Roll No. & Application No.)
School leaving certificate / Transfer certificate
Reserve Category:
Caste certificate for a candidate belonging to Scheduled Castes (SC), Scheduled Tribes (ST) and Socially and Educationally Backward Classes (SEBC)
Non Creamy Layer (NLC )Certificate
TFWS: Income Certificate (Income is below Rs. 6,00,000/year).
SC: Freeship Card.
Other Certificates: (If applicable)
Certificate of Physical Disability (IF Applicable)
Certificate of Ex-Serviceman (IF Applicable)
A copy of certificate of In-Serviceman (IF Applicable)
Photograph of candidate for other State / other than Gujarat Secondary and Higher Secondary School Examination Board (IF Applicable)
STEP 2: BUY PIN & BOOKLET
Kindly Note: DO NOT share your Pin number with ANYONE and keep it as secret as your ATM pin number.
STEP 3: REGISTER ONLINE
STEP 4: SUBMIT DOCUMENTS @ HELP CENTER
List of type of candidates who must report at Help center mandatory
Candidates opt for TFWS Category
Candidates belongs to SC/ST/SEBC/PH/DS Category
for Private Students form CBSE Board
for Outside Gujarat Candidate (only at LDCE, Ahmedabad Help Center)
STEP 5: FINALIZE YOUR COLLEGE & INTERESTED BRANCH
Counseling Guidelines

Other Important Dates:

Seat Matrix Display - 11-06-2018
Provisional Merit List - 13-06-2018
STEP 6: CHOICE FILLING
Mock Round (From 13-06-2018 TO 19-06-2018)

Most important Round
Do confirm admission by paying decided amount in bank
Whether you confirm or not, you can participate in next round

Actual Admission Round 1 Result: 6-07-2018
STEP 7: CONFIRM ADMISSION
Print Bank Challan & Admission Slip from your Login.
Deposit the amount (provided in ACPC Booklet) in Kotak Mahindra Bank
If you don't accept this admission then it will not be given in next round even though seats remain vacant.
Round -2 (Reshuffling Round)(From 06-07-2018 TO 10-07-2018):
In case you are not satisfied with the choice of college you received in round 1 and you want to change your college and try other choices, you may participate in Round-2 also known as the Reshuffling Round.
Declaration of second allotment list: 13-07-2018
Actual Admission Round 2 Result: 13-07-2018
Only fill those choices where you want to take admission
If seat will be allocated then Round-1 admission automatically gets cancelled else confirmed admission of Round-1 will be continued
Offline Round Or MQ/VQ Round:
A list of seats still remaining vacant after completion of all online and offline rounds will be published by ACPC. If you wish to take up these seats, you'll have to apply to each particular college individually by physically going there and filling out the form. Depending on number of vacant seats, ACPC arranges either offline spot round or gives authority to colleges for vacant quota round.
| | |
| --- | --- |
| Hostel Faclity | For Boys, For Girls, |
| Scholarship | No |
Computer Science & Engineering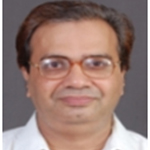 Name: Dr. Rakesh Shukla
Designation : Professor
Department : Computer Science & Engineering
Email : rakesh.shukla@indrashiluniversity.edu.in
phone No : (02764) 278813, 15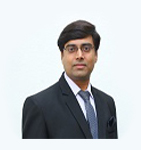 Dr. Ramesh Prajapati
Designation: Assistant Professor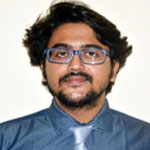 Pratham Majumder
Designation:Assistant Professor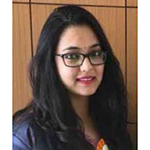 Foram Suthar
Designation:Assistant Professor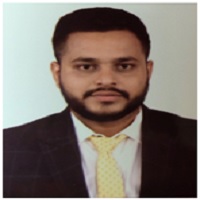 Bhavesh Jain
Designation:Assistant Professor
Chemical & Biochemical Engineering
Name: Dr. Amishkumar Vyas
Designation: Professor
Department : Chemical Engineering
Email : amish.vyas@indrashiluiniversity.edu.in
Phone No : (02764) 278813-15
Mechanical Engineering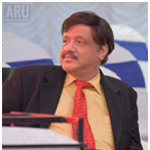 Name: Dr. B.S. Nagendra Parashar (Ph.D)
Designation: Provost
Department : Mechanical
Email : provost@indrashiluniversity.edu.in
Qualifications : Ph.D. , M.Tech. , B.E.
Area of Interest : Manufacturing Engg. Industrial Engg.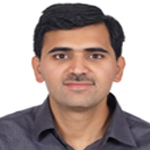 Dr. Ashok Dave Ph.D
Designation: Associate Professor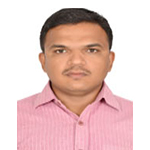 Bhavik Patel
Designation: Assistant Professor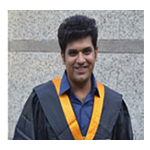 Chirag Jivrajani
Designation: Assistant Professor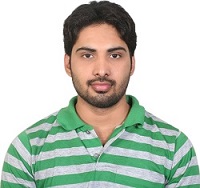 Abhishek Sharma
Designation: Assistant Professor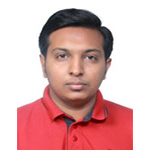 Akash R. Pandya
Designation: Assistant Professor
Ankita B. Pathak
Designation: Assistant Professor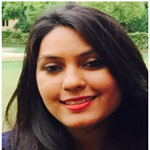 Pragya Dave
Designation: Assistant Professor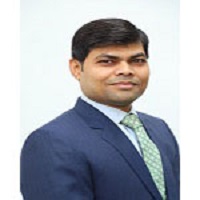 Name: Arun Kumar
Designation: Assistant Professor
Department : Mechanical
Date of Joining the Institution : 25-07-2018
English and Mathematics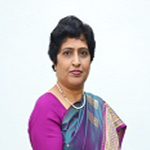 Name: Dr. Namrata Bajaj
Designation: Professor
Department : English
Date of Joining the Institution : 02-07-2018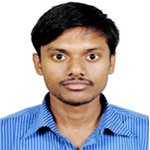 Name: Dr. Avik Pradhan
Designation: Assistant Professor
Department : Mathematics
Date of Joining the Institution : 29-11-2016
1. ACADEMIC COUNCIL BOARD (ACB)
A student will be put under Academic Counseling Board under the following circumstances:
Has CGPA of less than 5.
Has 'F' grade in more than two courses.
The students coming under ACB will be counseled and performance of such students will be reported to parents regularly.
2.ATTENDANCE
It is mandatory for, a student to attend all the classes, tutorials, laboratories and other evaluation components conducted by the University. A student may be detained from appearing for an examination on grounds of shortage of attendance.
In each course attendance will be treated as evaluation component and marks are awarded as shown below:
| % of Attendance in Theory & Practical classes | % of Attendance in Theory & Practical classes |
| --- | --- |
| ?90 | 5 |
| ? 90 and < 95 | 4 |
| ? 85 and < 90 | 3 |
| ? 80 and < 85 | 2 |
| ? 75 and < 80 | 1 |
Student has to obtain an average of 75% attendance of all courses to become eligible for comprehensive examination.
From above it becomes obvious that student become eligible for writing comprehensive examination of all the courses in a semester only if he maintains average 75% attendance. The student will not be permitted to attend the comprehensive examination course wise even if he maintains more than 75% attendance in a particular course(s).
In special cases and for sufficient cause shown, the Provost on the recommendation of the Dean of the School concerned may condone the deficiency not exceeding 10% in attendance due to ill-health, when the application submitted at the time of the actual illness is supported by a certificate from an authorized medical officer.
3.AWARD OF CLASS
The award of Class in a Degree shall be based on the CGPA in the concerned program at the end of the semester/academic term in which the student completes all the requirements for the award of the Degree.
First Class with Distinction: CGPA of 8.00 and above.
First Class: CGPA from 6.50 to 7.99.
Second Class (for Postgraduate Programs): CGPA of 5.00 to 6.49
Second Class (for Undergraduate Programs): CGPA of 4.50 to 6.49
3.AWARD OF CLASS
4.BACKLOG COURSES
A course is considered to be a backlog if the student has obtained F (Fail) grade in the course. The following regulations apply to a student who has backlog(s):
1.If the backlog course(s) becomes prerequisite for any other course, he cannot register for those prescribed course.
2.A student having backlogs has to clear backlog courses first.

A student must clear all backlog courses before he/she opts for Industrial Practice (IP) programme, that is, a student who has backlog course(s) is not eligible for IP.
5.CHANGE OF PROGRAM
A Student admitted to a particular Branch of the B.Tech course will normally continue studying in that Branch till the completion of the programme. However, in special cases the University may permit a student to change from one program to another at the end of first year. Change of programme is permitted by a competent authority by existing rules prevailing.

Change of branch will be made subjected to the availability of seats.
All changes of programme made will be made effective from second year first semester. Change of programme shall not be permitted thereafter.
Change of programme once made will be final and binding on the student. No student will be permitted, under any circumstances, to refuse the change of branch offered.
Change of programme will not be applicable for B.Sc., programmes, Post-graduate programmes and other programmes offered by the university.
6.GRADES AND REPORTS
At the end of all evaluation components based on the performance of the student, each student is awarded with letter grade on a relative scale. The list of letter grades and its connotation are given below:
| Grade | Qualitative Meaning | Grade Point attached |
| --- | --- | --- |
| A | Excellent | 10 |
| B | Very Good | 8 |
| C | Good | 7 |
| D | Fair | 6 |
| E | Satisfactory | 4 |
| F | Fail | o |
The grades A and F will be earned and remaining grades will be awarded.
To earn an A grade, the overall score has to be ? 80% of total marks
A student getting less than 35% of overall score will be considered to have earned F grade. However, in practice based courses (courses where L-T-P structure indicates practical component), Student has to obtain 35% individually in both theory and practical).
A student who obtains F grade has to reappear for the comprehensive examination. However, such a student need not attend the classes and marks obtained in sessional tests, surprise quiz and attendance will be carried for the subsequent attempts of the student. For clearing an F grade student can also appear in summer term if courses are offered (Refer Academic Clause 12.04).
In case of a student who has earned F grade, after the student has fulfilled all the requirements for passing it will be converted into a valid grade by considering grade cutoffs of the batch in which he/she had appeared for the course for 1st time.
The overall performance of the student is described by Cumulative Grade Point Average (CGPA) and is calculated taking into consideration grade obtained by the student in all credited courses and credits attached to it. It is the weighted average of the grade points of all the letter grades obtained in credited courses by the student from his entry into the University. CGPA is computed as follows:

Where c1,c2 ….. cg denotes credits associated with the course applied and g1, g2…denotes grades obtained by the student.
At the end of each semester the university issues grade sheet indicating the CGPA of the student. However, grade sheet will not be issued to the student if he/she has any outstanding dues.
The Instructor-in-charge can award the following reports depending on the cases:
GP (Grade Pending)

 is awarded in situations where Course Coordinator cannot communicate the grade in time because of operational difficulties. The GP report has to be converted into valid grade by the Instructor-in-charge at a later stage.

RC (Registration Cancelled)

 is awarded to a student in situations when the registration for the course is cancelled by the University.

DIP (Discontinued from Program)

is awarded in situations where RC amounts to discontinuation from the program or student discontinue his studies.

7.GRADING PROCESS

8.GRADUATION REQUIREMENT

9.UNFAIR MEANS AND MALPRACTICES

In situations when a student is involved in malpractice in any evaluation component the case will be referred to Unfair Means and Malpractice Prevention Committee. The committee after enquiry can recommend any of the following actions:

Award 'zero' in the evaluation component;
Declare "F' Grade in the concerned Course;
Rustication for one semester/academic year;
Expulsion from the University;
Handing over the case to the Police if it is found that a criminal offence is involved; and/or
Any other action as deemed fit by the University.
10.REGISTRATION
A student (newly admitted or on rolls) has to register for the course on the day of registration for each semester. Students failing to register for the course will not be permitted to attend classes.
The University has the right to refuse registration process if a student does not turn up on the day of registration.
Students will be permitted to register only if they have:
Cleared all the fees, outstanding dues of, University and / or Hostel of previous semesters,
Paid all prescribed fees for the current semester, and
Not been debarred from registering for a specified period on disciplinary or any other ground.
It is the responsibility of the individual student to register for the semester.
Normally, no late registration shall be permitted. However, considering any compelling reason, a student may be permitted for late registration (within one week of commencement of semester) with prior approval from the Dean of the School concerned. Late registration may be done with payment of requisite fine.
The maximum period permissible for late registration shall not be more than TWENTY-TWO (22) University working days counted from the specified date of Registration announced by the University. Under no circumstances shall such a student be permitted to register for the concerned Semester after the permissible period for late registration of TWENTY-TWO (22)
11.RUSTICATION
Student may be rusticated from the University on disciplinary grounds based on the recommendations of the disciplinary committee or examination committee
No Events Found
ADMISSION ELIGIBILITY - Std. 12th (Science) With Minimum 45% For Open (40 % For SC/ST/SEBC) Of Theory Or (Theory And Practical) Marks Of Physics & Maths With (Chemistry Or Biology Or Computer Or Vocational Subject) From Single Board And Appeared GUJCET 2018.
Board

Open Category
Reserve Category(Sc/St/Sebc)
Theory

Theory + Practical

Theory

Theory + Practical

GSEB

135/300

180/400

120/300

160/400

CBSE/ISCE/NIOS & OTHERS

108/240

135/300

96/240

120/300